Manufacturing & Repair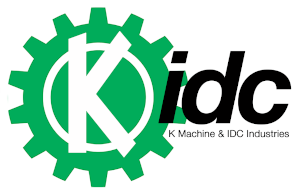 Kidc is unique in our ability to provide NEW gears and drop-in replacements include the YNOT series (Drop-In for the Y Series) and EM Series (Drop-in for the A Series).
For our customers who own spare gearboxes, We provide climate-controlled long-term storage (fluid / seals and shaft prep, quarterly rotation & monitoring) as well as 24 hour, expedited shipping of any inventory item on demand.
Gearbox Repair
We are the largest repair facility in North America and your one stop source for 24/7/365 gearbox service.
Full-service, turnkey, gearbox repair for steel mills, pulp and paper mills and mining operations among other industries.
Full Time Staff of Experienced Gear Technicians; Millwrights; Certified Welders.
Equipped with boring mills, CNC lathes, gear cutting, gear grinding, reverse engineering and inspection and test stands.
On-site disassembly / re-assembly; mobile cranes; transport and permitting.
CNC machining, parts supply and manufacturing.
We conduct an alignment of components, a no-load spin test and calibration of your gearbox following re-assembly as a standard procedure.