Manufacturing & Repair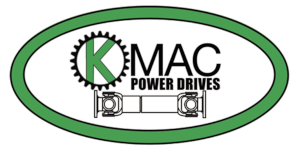 K Machine Industrial Services provides sales, service and repairs for a large variety of universal drive shafts commonly found in paper and steel mills as well as refineries and in processing plants. We specialize in providing turnkey repair that includes the provisions of consultation, custom-manufactured new parts, installation and warranty.
New Assemblies
We can oversee the manufacture of an extensive variety of universal drive shafts components up to 1250 mm in diameter and up to 20,000 lbs. We have relationships with most major suppliers in the United States and Europe. Our extensive inventory provides the ability to provide you with a duplicate to what you are currently using or we can suggest a drop in replacement of similar or better quality.
Balancing
We balance universal drive shafts to 20,000 lbs & 20 feet long. Our state of the art dynamic balancing equipment has the latest software and can balance to a quality grade of G1.0.
Rebuilds
Complete overhauls and refurbishments of old equipment, restored to "like new" condition.
Troubleshooting
Our technicians will identify the issues, report findings and then walk you through the repair options.
Installation/Inspections
Our millwright service teams will come to your site and remove your equipment and then re-install it once repairs are complete.
Knowledge Base
The vast majority of our staff are OEM-trained and have been servicing universal drive shafts for more than two decades
Warranty
Warranty includes parts and workmanship for one year from installation
Need Help Now?
Mike Faulkenberry, Manager of Rotating Equipment
Office: 912-236-5411 / Mobile: 912-660-2913